Saharanpur: IPL chairman Rajiv Shukla praised former captain Mahendra Singh Dhoni and said that he has a lot of cricket left in him and he will represent the country ahead.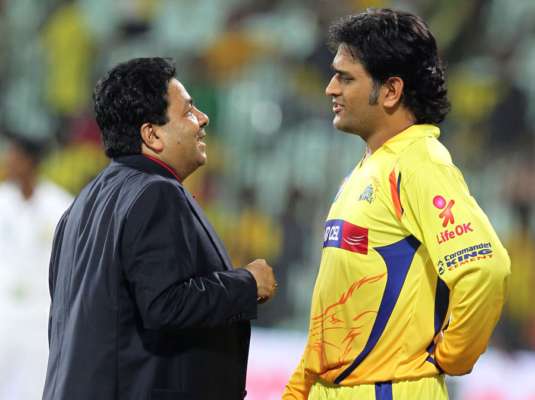 Shukla came to attend the inauguration of the international level cricket pitch at the Gian Kalash International School in Saharanpur on Saturday. He told reporters that India's best wicket-keeper Mahendra Singh Dhoni has a lot of cricket left over and he will play for India ahead. He completely rejected the differences between Indian captain Virat Kohli and opener Rohit Sharma.
Supreme Court Justice Vinayat Sharan inaugurates an international cricket pitch at the Gian Kalash International School in Saharanpur. Justice Vinit Sharan said that India has increased the world dominance in sports. He said that while India has given the best players to badminton players like PV Sindhu, Saina Nehwal, cricket has provided players like Virat Kohli, Mahendra Singh Dhoni, Rohit Sharma. He demanded the youth of the country to participate in sports.
The pitch has been created over the past six months under the supervision of Uttar Pradesh Cricket Association chief curator Shiv Kumar Yadav and curator of Green Park Saharanpur. There is no other pitch like this in the entire Saharanpur region. Former Ranji player Rakesh Tiwari will be the head coach here.
In view of the quality of the cricket ground here, the State Cricket Association has decided to hold the Vijay Merchant Trophy under-16 match at Gian Kulsh Cricket Ground on October 16, 17, 18. After this pitch, the local players' game will improve and they will have the opportunity to showcase their playing skills at the national level.
Apart from former Union Minister and IPL Chairman Rajiv Shukla, Yadavir Singh, Secretary of Uttar Pradesh Cricket Association, Sanjay Garg, Member of the City Assembly of Saharanpur and founder of Gian Kalash International School, Saharanpur District Cricket Association Director Akram. Saifi was present.