New Delhi: The Congress has welcomed the announcement of Maharashtra and Haryana Assembly elections and said on Saturday that the party in both the states will take up real issues like agriculture, farmers, unemployment and economic downturn. Congress spokesperson Poon Khira told reporters at the party headquarters here that the party welcomes the announcement of election dates in two key states. The party is well prepared for these two elections.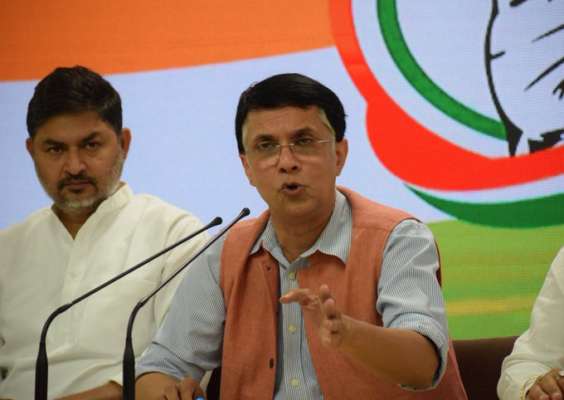 He said that the Congress will take up the issues with full force which the government has been trying to divert attention from you. Kheeda said that millions of farmers are demanding Rs. 20,000 thousand crores to pay for the invasion of Delhi border, demanding their rights. These farmers are from Haryana and western Uttar Pradesh.
Farmers' suicide is a serious problem in Haryana and Maharashtra which is taking a more dangerous form. People are waiting for the government to change. In Haryana, the staff is put on staff. The law and order situation in the state has worsened and land mafia is ruled all over. There is no limit to corruption in the state.
He said that all these issues will be raised by the Congress in these elections. He said that 1.5 million jobs will be accounted for in the last three months due to the policies of this government. This problem will also be taken to the public.
Many factories have closed in the last three to four months, he said. Several large factories are on the verge of closure. Khira said without naming former finance minister P Chidambaram, on the one hand, a former union minister is kept in jail without any evidence, without any reason. 'Treatment' is given.
Khira said that such 'achievements' of the government will be brought to the public. Adaptations are being made instead of future solutions to major problems. Criticizing that the Jharkhand Assembly elections were not announced, Khedra said that the three states that spoke of 'One Nation - One Pool' were not conducting simultaneous elections.
Responding to a question about a life insurance company, Khedra said that LIC is an organization that people trusted. Where people used to make small investments to sleep in China. This government has intervened on all such institutions. Reserve Bank of India (RBI) has taken reserve capital. The confidence of domestic and foreign investors over the entire economy has gone.