'Gully Boy' movie got entry in Oscar 2020
MUMBAI: Ranveer Singh and Aaliyah Bhatt starrer 'Gully Boy', directed by Zoya Akhtar, has got an entry in the Oscars 2020. The film has been sent to India for an Oscar in the 'Best International Feature Film' category.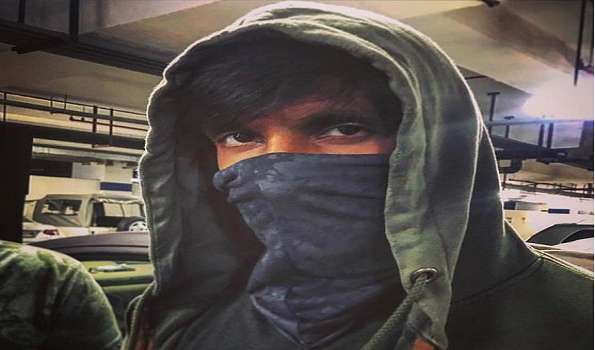 Filmmaker and Bollywood actor Farhan Akhtar announced his arrival at the movie's Oscars on Twitter. He said 'Gully Boy' has been selected by the Indian for the 92nd Oscar. Thanks to the Film Federation and Zoya, Reema Kagati, Ranveer, Aaliyah, Siddharth Chaturvedi and other members of the film.
In the film, Ranveer Singh plays Murad, a Mumbai-based rapper, who wants to rise above the socio-economic conditions and become a star. The film is influenced by street rapper Devine and Private. Released on February 14, 2019, the film was super hit. It is to be noted that Moti Bagh, a documentary based on the life of a farmer in Uttarakhand, is also India's entry in the documentary category.
Police raids for arrest of Member Assembly Naheed Hassan
Police raided his residence to arrest Samajwadi Party member Naheed Hassan from Kairana in Uttar Pradesh, though he could not find the police at home and his arrest could not be processed. Naheed Hassan has been charged with misbehaving with the SDM and COO while checking the vehicle.
According to reports, the police had reached the house of Naheed Hassan with 4 warrants and the raid lasted for an hour. The administration says Naheed Hassan has been given the opportunity three times but so far he has not submitted the car's papers. UP police have issued non-bailable warrants against Nahid Hassan.
Farmers being prevented from speaking: Priyanka
New Delhi: Congress general secretary Priyanka Gandhi targeted the government on Saturday saying that farmers were not being allowed to speak. Priyanka Gandhi made a tweet in support of the farmers and said, "What is the reason that farmers should come to Delhi? What is preventing you from raising your demand? The BJP government is talking about the welfare of farmers in its campaign. Then when the farmers of Uttar Pradesh say that they need to be counted, debt forgiveness and electricity should be deducted, why not let them speak? It should be noted that the singers of western Uttar Pradesh have marched to Delhi demanding payment of their arrears.
Rajasthan: Section 144 enforces within 2km radius of Shri Ganga Nagar-Pakistan International Border
In Rajasthan, section 144 has been enforced within a 2km radius of the Sri Ganga Nagar-Pakistan International Border. The order was issued by District Collector Shiv Prasad Nakate. The order is for November 15, 2019, which will take effect from 7 pm to 7 pm.
Old Delhi: Sub divisional magistrate launches campaign to remove barricades in Meena Bazaar
Explosion drive was launched today at the famous Mina Bazaar near the historic mosque located in Old Delhi. The campaign was led by Gurwani Sahni, a sub-divisional magistrate in Kotwali, which created a rift in the shopkeepers there.
One country, one election-speaking government did not get together in 3 states
The Congress party has welcomed the announcement of election dates in Maharashtra and Haryana by the Election Commission. Jharkhand has also raised questions over the absence of elections with these two states. Speaking to the press at the Delhi Congress headquarters, party spokesperson Poon Khira said that the Modi government talks about one country and one election, but with Maharashtra and Haryana, the government has not taken a decision in Jharkhand.
Farmer protests against Modi government, traffic jam on Delhi-UP border
Thousands of peasants today have taken to the streets, angry with the Modi government's promises. Due to such a large number of farmers protests, there is a huge jam on the Delhi-UP border. People are also facing a lot of problems because of this jam.
By-elections on 64 assembly seats of different states on October 21
The Election Commission has announced the date of by-elections on vacant assembly seats in several states. Arunachal Pradesh, Bihar, Chhattisgarh, Assam, Gujarat, Himachal Pradesh, Karnataka, Kerala, Madhya Pradesh, Meghalaya, Odisha, Puducherry, Punjab, Rajasthan, Sikkim, Tamil Nadu, Telangana and Uttar Pradesh on 64 October assembly seats. There will be elections and the results will come out October 24.
Assembly elections to be held in Haryana and Maharashtra on October 21, counting of votes on October 24
Chief Election Commissioner Sunil Arora announced the dates of the Haryana and Maharashtra Assembly elections at a press conference. Addressing the media, he said that polling will be held in both the states on October 21 while the counting of votes will be held on October 24. Election notifications will be issued on September 27. Sunil Arroda also said that candidates will be able to file the nomination paper by October 4 while withdrawing the name by October 7.
Thousands of farmers flocked from Noida to Delhi against the Modi government
Thousands of farmers have reached Delhi from Sector 69 Transport Nagar in Noida. With this demand, the mob of farmers has reached Delhi and is also chanting slogans against the Modi government. The people of Delhi are facing jam due to this protest of farmers. In many places, police have also put up barricades, etc. to avoid traffic.