Ata: A woman and five children were killed and eight others were injured in a powerful explosion at a firecracker factory in Marhatchi area of ​​Utah in Uttar Pradesh.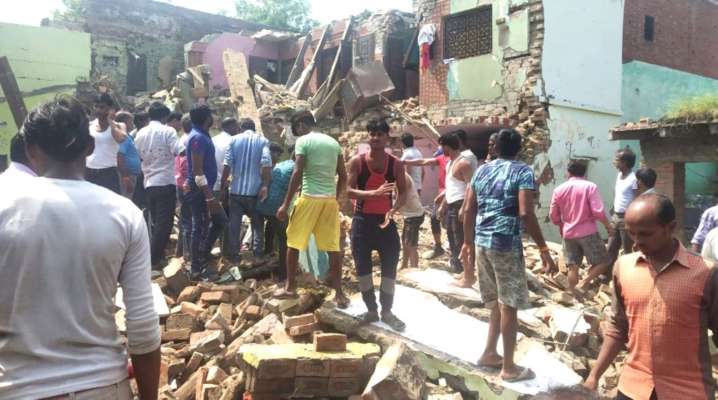 Senior Police Superintendent Sunil Kumar Singh made the report here. He said Lala Ram's wife had a license to make a firecracker in the name of Mani Devi, 50, who died in March this year, in the pillow mahal of the town of Marchi. He had stored the firecracker in his house. At about eleven o'clock, the house suddenly exploded and a three-story house was seated. Many people were there at the time of the incident.
Besides the fifty-year-old Mani Devi in ​​the accident, 16-year-old daughter Sheetal, Chandra Pal's 16-year-old daughter Anjali, Anish's seven-year-old daughter Khush, Chhota Lal's 12-year-old daughter Radha and eleven-year-old Angeli were buried in the rubble. Pooja, Madhuri, Rajini, Mina Devi, Rizwan, Nathan and Bhagwati were injured in the accident.
He said that after about three hours of work by the police and the management team, the eight injured, five of whom were in critical condition, were in critical condition. Five seriously injured have been referred to Safe Medical College while three are undergoing treatment at Atta District Hospital.